Eco-Worms is available via the internet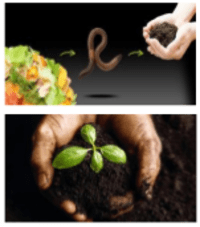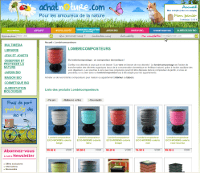 Achatnature.com
Achatnature.com is a shop specialized in natural products and intended for all nature lovers and all those who wish to adopt an eco-citizen approach and thus protect our environment.We have selected for you natural products and ecological quality: you will surely find your happiness among our rays Home, Garden, Games, Toys, Observation, etc.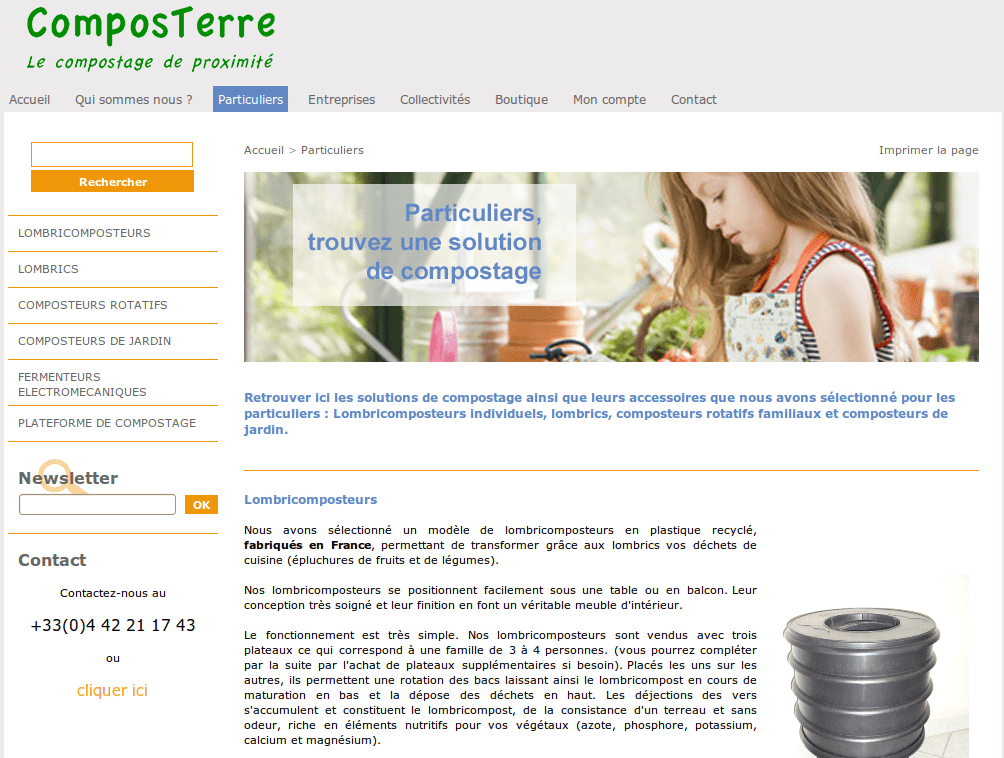 ComposTerre
ComposTerre : Created in 2006, ComposTerre advises and assists communities and businesses in their projects to set up local composting devices. We have also selected for individuals some simple and efficient composting products.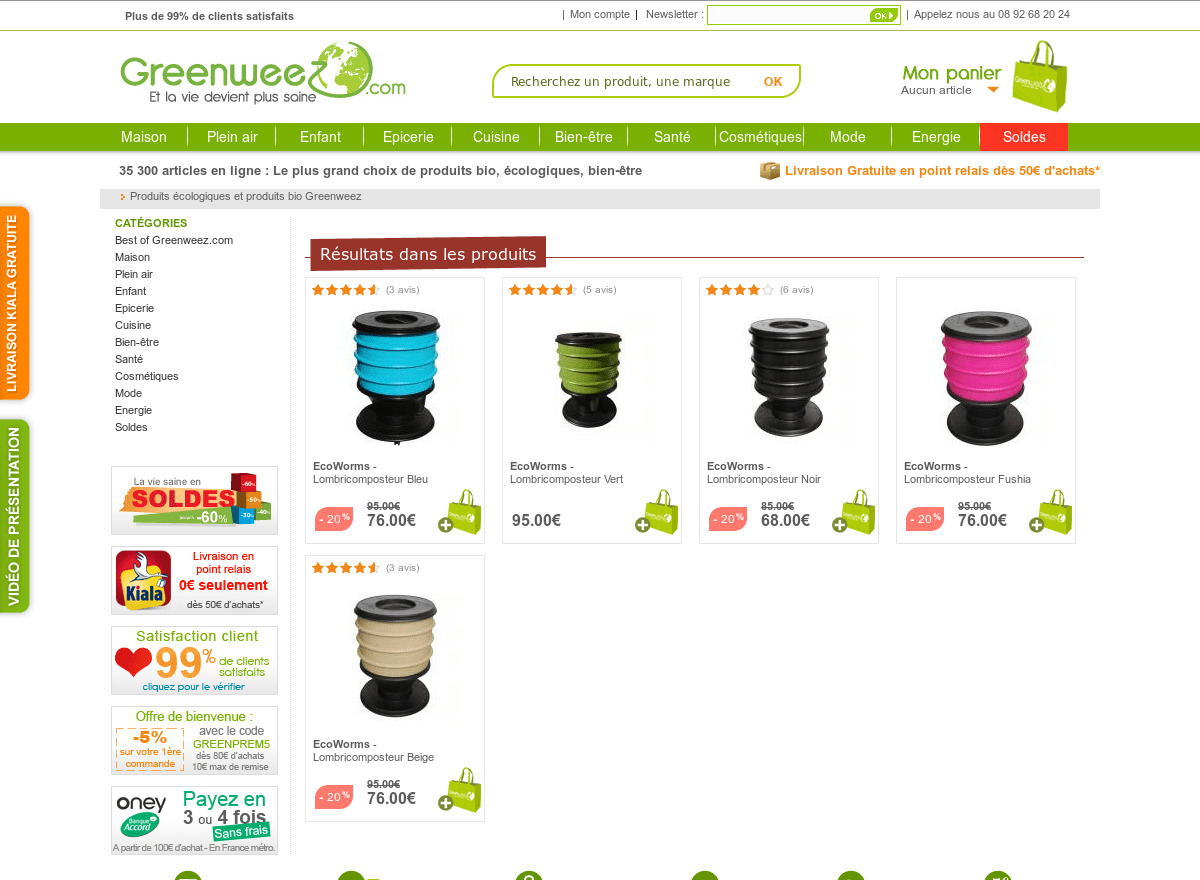 Greenweez.com
Greenweez.com it is a team that continues to grow, which already included more than 35 people at the end of 2011, all more motivated than others to make Greenweez.com the reference in organic products, ecological and well-being! The Greenweez.com premises are located on Lake Annecy in Saint Jorioz. An ideal living environment in the middle of nature, between lake and mountain, in line with the values ​​defended by Greenweez.
Free delivery in relay point from 50 € of purchases.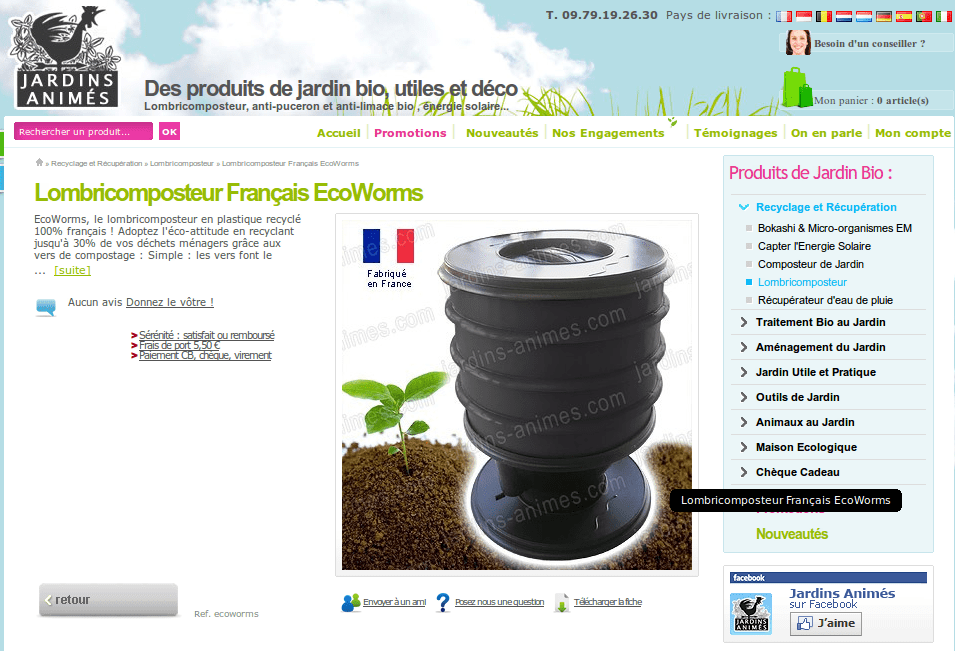 jardins-Animés
Jardins-Animés : Good garden products for you and the environment, garden decoration, tools, accessories, composters to save the planet ... organic gardening.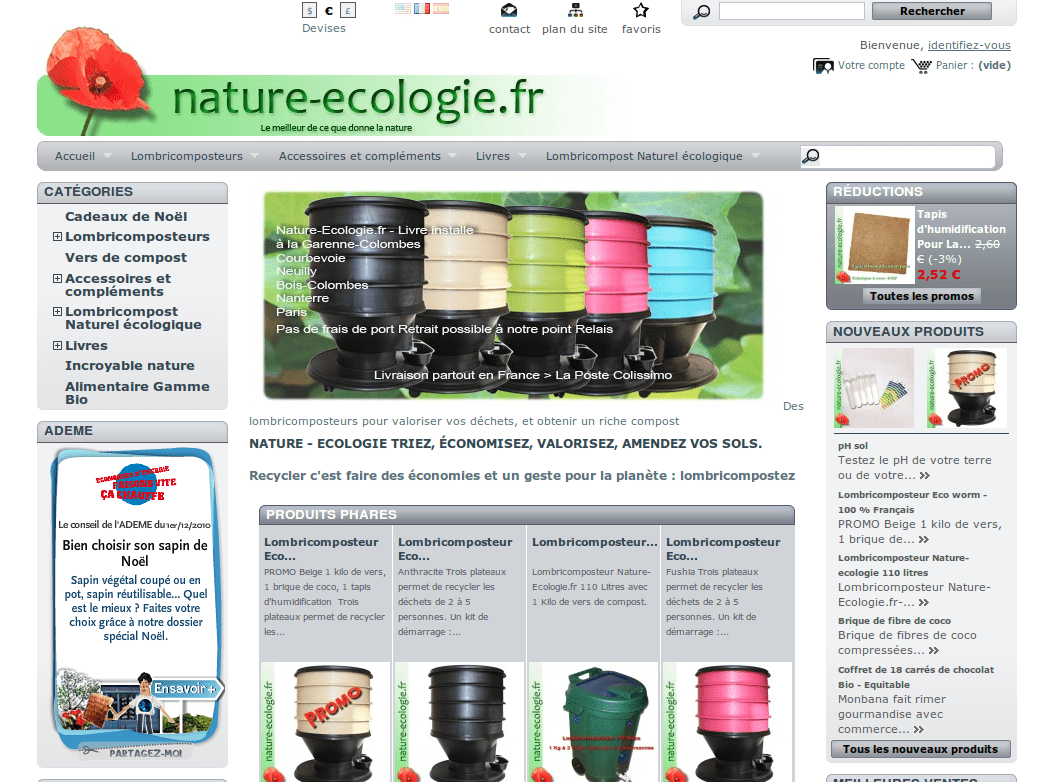 Nature-Ecologie
Nature écologie was born from the desire to share, love, and respect nature.
We want to give you the most satisfaction possible, so you can ask us for advice, do not hesitate to write to us or call us for any information. Nature Ecology lies in the Paris region in La Garenne-Colombes.
We can organize information meetings about vermicomposting near you. We can also teach classes to discover the biology of worms and their use for the benefit of waste reduction.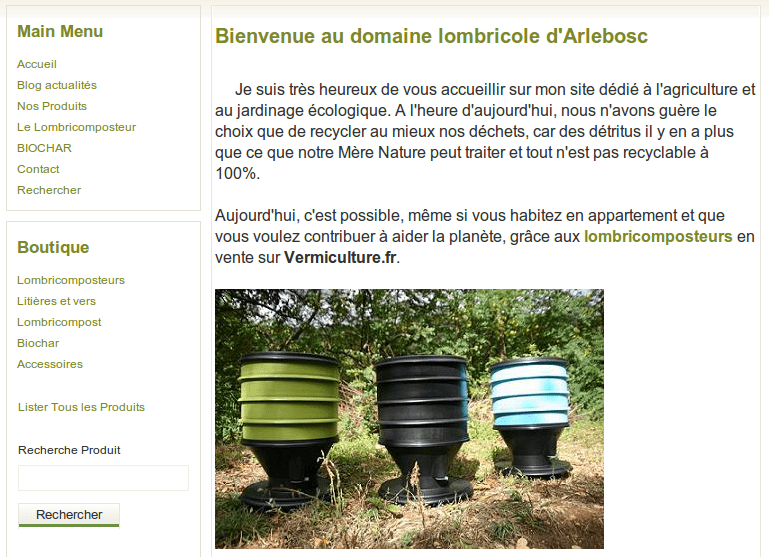 Vermiculture
I am very happy to welcome you to my site dedicated to agriculture and ecological gardening. At the present time, we have little choice but to recycle our waste better, because there is more litter than what Mother Nature can handle and everything is not 100% recyclable. Today, it is possible, even if you live in an apartment and want to contribute to helping the planet, thanks to the vermicomposters for sale on Vermiculture.fr